Optimal PayPal / Multiple Currency Usage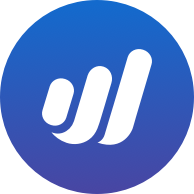 CoryTrevor
Member
Posts: 4
My PayPal / Wave setup is quite clunky. While it's been manageable so far, I'm afraid it's not going to scale well and was wondering if there's a better way to do it.
I'm a Canadian business so CAD is the default currency, but I invoice U.S. customers in USD and they all pay via PayPal.
From PayPal, I withdraw CAD to my bank account, and those transactions are then imported to Wave via bank connection. I do NOT have PayPal itself connected/integrated with Wave.
In order to keep track of the converted CAD amount, I've been doing a paypal bank withdrawal every single time I get a payment. That way I can go record a payment in Wave and enter an exchange rate to reflect the correct USD/CAD conversion, and it's easy to see the amount.
This would obviously be a problem as I become busier, as I can't do a PayPal withdrawal after every single payment. I need to be able to pull out a lump sum from PayPal periodically.
But in that case, how can I easily record the proper exchange rate on each USD invoice? Is there an easier way? It's easy to see the converted amount when I do a withdraw for each payment, but I can't do that forever.
I am currently looking into getting a USD bank account with my Canadian bank to receive payments in USD, for a variety of reasons, such as saving on exchange fees, and hopefully making my accounting easier. I'm not sure if it will work but I would like to try it. Then I would work with all those USD invoices in USD and involve no conversions. I would still have to delete the imported duplicate amount from the USD bank auto-import, but at least I could do lump-sum USD-CAD conversions at a later time and not have to record any exchange rates for every invoice/payment.
Hope this makes sense, interested in hearing how others have been using Wave in a similar scenario. Thanks!