Asset or Expense?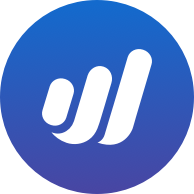 Kerissa
Member
Posts: 6
Hello! I have a direct market farm with a few different species of animals that I keep records separate for. I'm pretty new to actual accounting and am wondering what account I should put the category of Tools and Supplies for each animal under. Generally what I put under this label are materials for structures, waterer's feeders etc.... things that really are an investment, non-consumable items. These are things that will be used for more than one year. I am thinking asset account?
I am also wondering the same thing about my land accounts. We lease land, so would the lease payment go under an asset account? And materials for the land, like fencing, irrigation etc?
We also do rentals, so would the mortgage for the rental be under the liability end of things or an asset? Really it makes my assets increase under land, but also notes payable under liabilities.
I am taking an accounting 1 course so am learning debits and credits and am not entirely sure how this translates into chart of accounts in wave.
I hope I am making sense, any help is really appreciated!
Tagged: