Invoice options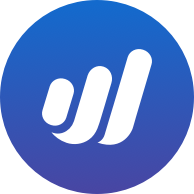 Pedlin
Member
Posts: 2
I would like to have a switch added to the Customers details which can enable/disable the 'Pay Securely Online' option which is added to the Invoice when sending.
As the majority of my customers are business's the preferred payment method is direct payment to our bank account. However for individual/s customer/s having the ability to pay by CC would be a very useful option to solicit quick payments.
I realize that your business model is reliant on the CC commissions however I think the Invoice sent to 'Business' customers gives priority to pay by a credit card which is generally not an option to most business 'accounts payable people' and does seem somewhat over powering. The 'View Invoice' is a very small link by comparison. Perhaps if it was a button the same size as the 'Pay Securely Online' button that would be acceptable or not show at all for that customer type would be even better.
Currently I have no option but to disconnect from the CC processor and resort to the attached invoice and the email link rather than having the best of both worlds.