Converting Estimates to Invoices – why not also convert the default Footers and Memo text?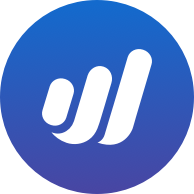 PhilGwynne
Member
Posts: 1
I'm sure I'm not the only one who suffers from this but it seems like an easy improvement that could be added to the way estimates are converted to invoices:
In the default footer and notes text for my estimate template, I have some T&Cs, while the default footer and notes text in my invoice template has payment information.
Now when I convert an estimate into an invoice, the estimate default footer and memo text is carried over to the invoice, even though it hasn't ever been changed from the default text. So I then have to copy over the footer and memo notes from another invoice and add it each time I convert an estimate.
I'd like to see an improvement made where converting an estimate to an invoice also converts the default footer and memo notes from the estimate template to that of the invoice template. You could even add some logic to only do this if the default text has been used and not customised per estimate.