Allocating Manual Journals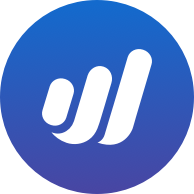 thomssi
Member
Posts: 27
It appears that if I enter a manual journal rather than income or expense (which is misleading as they seem to mean deposit or withdrawal) I cannot then allocate against a bill or invoice.
I realise in general manual journals are probably supposed to be exceptions rather than the norm but if the journal is from a payment account it would be nice to have the allocation option as I do when using the other two entry options rather than paying from the bill screen.
Reason this came about is I was setting stuff up for someone and didn't have access to stuff other than bank statements so just journalled everything so at least cash was right. Upshot is to now do things "properly" once the bills are entered, I need record payment which duplicates cash flows (or I will have uncleared creditors/debtors) which I then need to reverse the original entries (or cancel but some of them represent multiple bills - total daily cashflow). If I could just allocate those cashflows already there it would be a lot easier but seems like there is no way to tell it Cr Cash was actually a withdrawal if that makes sense....
I also realise half of this is my fault but new system etc but nevertheless this sort of allocation ability for manual journals would be useful.
Potentially the merge function may help with some of this, not tried yet but nevertheless I find it a bit odd it is outside the manual journal scope.
Thanks
Tagged: