Capital One Business Spark Checking not supported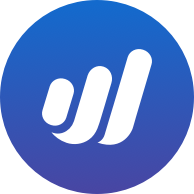 RachelGeeksOut
Member
Posts: 17
Hi there! After many months of the Capital One Spark Checking failing to import my transactions and getting no help from anyone, I did a few things this morning:
I tried adding Spark Checking to Mint... it imported my transactions perfectly. So that led me to believe the problem is on the Wave side of things.

I read everything I could about Spark and Wave on this community and one of the threads mentioned Financial Tools, which I couldn't find anything about on the Spark website, soo...

I called Capital One and asked them about "Financial Tools" and she responded by saying the only tool they support is Quickbooks.
So there you have it folks. It'd be awesome if Wave could have some sort of notification in the system, or an email that went out, that said Spark Checking isn't supported. To be clear, the account shows up, and it even shows the correct balance, but transactions are not importing. I've been manually downloading and uploading for months.
I really LOVE Wave and don't want to switch, but if it's a choice of switching my bank account and switching the software, I'll have to go with the latter.
Bad news bears
Tagged: