Feature request: Auto detecting matching payment amounts, vendors and categories.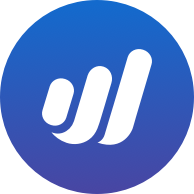 TimK
Member
Posts: 41
✭✭
Not sure how practical/feasible this would be but I am throwing it out there...
Most of my payments to vendors/suppliers/utilities are all processed through my online banking. They are all imported into Wave when my accounts sync with the bank. I HATE having to go through and categorize/match transactions and then merge/modify them every month.
I would love to see more automation. It would be really nice if the system saw an expense I entered and an imported transaction for the same amount....and at least suggested "hey, are these the same? Do you want to merge them?"
Or even "we imported this expense from your bank and the description says "Atlantic City Electric" - we noticed you have a VENDOR "Atlantic City Electric" would you like to mark this as a payment to that Vendor?
And maybe recognize a pattern...."We noticed that your previous payments to this vendor were categorized as "Utilities", would you like to categorize this as "Utility"? Would you like all future payments to this Vendor categorized as "Utility"?
-Tim
Tagged: