CREDIT MEMO !!!!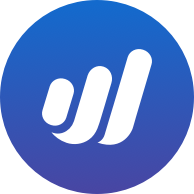 Film35HD
Member
Posts: 2
CREDIT MEMO - When will WAVE offer a CREDIT MEMO function. A business should be able to give a client a credit, but have it itemized so the client/customer is aware they got something of value, compliments of the business.
For now, if you issue a CREDIT MEMO as an ITEM in an Invoice, with a negative figure, say, -$40.00, the invoice will process and can be sent, as usual. But it shows as an UNPAID INVOICE forever. When you run a Customer STATEMENT of ACCOUNT, if you check "unpaid invoices only," it will show that negative invoice as being unpaid, but won't show if it applies to anything. If you run Statements with ALL invoices in the client's history, then you would have an accurate running total of a credit or "$0.00" balance (if there was an invoice/recurring invoice that billed, say, for the following month).
If you mark the 'unpaid invoice' negative credit as "PAID," then that screws-up the total in Statement balances, because it cancels out the credit and shows owed $40, which is wrong.
Tagged: