Welcome to 119 New Wavers for the Week of June 4th, 2018!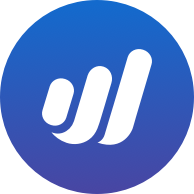 Alexia
Administrator
Posts: 3,314
admin
Happy Monday, everyone!
Welcome to 119 new Wavers this week! We're so excited to be working with you and we can't wait to learn more about you and your business.
@treasurermaastricht, @saludpanama, @CCP, @DigitalStormMedia, @kdp001, @Shogunlexus, @Sagely, @cullsin, @justinkspang, @Molarmax, @SEOLadyUK, @Larrybest, @SheldonSwe, @OldGoat, @Natasha, @3296438085, @jkeizer, @Jamianne, @Jennyfoxbrows, @reality, @RonaldArreaza, @Morne, @Akira, @chrisredrich, @d4zza, @PropertyResource, @kiteecuador, @C3_Insight_Inc, @pav, @Healthplusyou_4U, @christiansav, @Gichuru, @ALOP04204, @dnjugun, @pennyf1000, @clc, @Mike_clphoa5, @DockSolutions, @neutraltone, @Manderl, @techinnov, @c5cort, @ChaseBowman, @Mussysiede, @BoKo, @Just_Tom, @Omerrealestate, @cherriet, @jejames, @AdelaideOn, @rainbm, @307Silverscapes, @Lubna_Lukman123, @mikescool, @WesT, @briantodavis, @Smartkinect, @AdrianG001, @clint6998, @Sigma, @Camilo, @IsraelDurb, @AndrewKemp, @colorsong, @jdlong27, @MMG, @Waver1234, @blake, @TCG, @alohastar, @Oreste, @Daddyd, @AJ320, @FourTrrees, @RedPanda, @BhoomijaBiz, @joerg127, @msawyers, @affluent_roofer, @rickydeo, @Fahad, @devinestorm, @AlbertinaH, @MSSolutions, @Leora54001, @Lynda4, @Torleif, @Luwaju, @transportation, @Phillis37T, @espanolla, @syoungod, @snappyfish, @Chiara, @poetnprophet, @mktinvest, @evalou, @led, @Bytes2000, @Jwabenero, @Marc, @GenuineMarketing, @imtori, @Radams, @vivek, @Kuhnrl30, @organicllc, @Nii, @EKTEleanor, @HDS, @currents, @Dem, @Anthony, @Birddog, @Abe, @Anaabu, @Davy and @RVOwner2018!
If you're up for it, please post an introduction below. If you've joined our Community before this week, feel free to jump in with your intro as well.
If you are experiencing technical issues or you have a question about how to use Wave please post in this category.
Join us here for a discussion of future features and brainstorming.
I can't wait to meet you! If you're up for it, I'd love to know a little more about you:
What brought you to our Community?
What do you love most about what you do?
With summer just starting, tell us your top 3 ice cream flavours (gelato and sorbet also count)!
Tagged: