Questions about Owner's Equity Accounts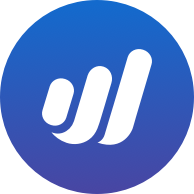 RichLux
Member
Posts: 3
I'm a Newbie to Wave and I have a number of questions regarding Owner's Equity Accounts. Any help would be greatly appreciated:
By default Wave created a single account Owner's Equity account . I have a multi-member LLC, so should I create an Owner's Equity account for each member?
For Starting Balance for Assets, according to this Wave help document, starting balances for assets should be entered as a Journal entry with a debit to the asset account and a credit to "your Owner's Equity account for the same amount." If I have multiple Owner's Equity Accounts, how would I allocate these items?
How do I keep these Owners Equity Accounts up to date? I've allocated distributions/draws to these accounts, but Wave also created an Owner Contribution account (I added one for the other partner) and money put into the company is assigned to these accounts. Shouldn't there just be a single account for each partner that money in and out is assigned to? Also, am I supposed to manually add entries each year to include end of year profit/loss in these accounts?
Thanks in advance,
Rich