Wave Payments and Stripe Payouts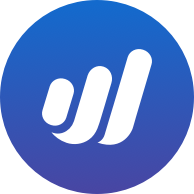 Doug
Member
Posts: 3
I issued an invoice for $40 and a client paid it using Wave Payments which was fine.
Wave Payments created a transaction of $39.09 ($40 minus the $0.91 Stripe Processing Fee). But when it came time to pay out of Stripe, I received $39.00 - Stripe took an extra $0.09 in tax fees as well. In my transactions list I have two differing payments for the same invoice.
This has created a difficulty with my reporting as well, because in my Sales report both the full invoice payment of $40 and the Stripe payout of $39 are being included, so the same transaction is being counted twice in my case.
I am not sure what to do in this case to make everything reconcile together properly? I can't add that additional Stripe tax of $0.09 to the transaction created by Wave Payments and I think if I could it would solve a lot of my problems.
Edit: I think Stripe's total fee is $1 ($0.91 Processing payment + $0.09 tax as I'm in Australia and that according to Stripe is the GST component) - how can I have Wave update to recognise this as a tax that Stripe will continue to take out in the future?
Tagged: