What do I categorize a credit card payment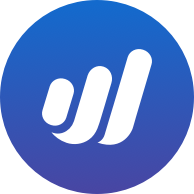 ijmolder66
Member
Posts: 1
I am importing a credit card and a checking account. My transactions page shows all of the transactions. On the transactions page I see the following:
DISCOVER E-PAYMENT 0901WEB ID: xxxxxx0270
CHASE CHECKING $471.53 Credit Card - Discover
(Black - seen as a debit from Chase Checking)
INTERNET PAYMENT - THANK YOU
Discover CREDIT CARD $471.53 Choose a category
(Green - seen as a credit or income for Discover)
My options for the Discover Credit Card are:
Payment Received for an Invoice in Wave
Transfer from Bank, Credit Card, or Loan
Refund Received for a Bill in Wave
Refund for Expense
Sales Tax Refund From Government
Income Accounts:
XXXXX1
Uncategorized Income
XXXXX2
Asset Accounts:
Accounts payable
Equity Accounts:
Owner Investment / Drawings
Owner's Equity
Liability Accounts:
Accounts Payable
The INTERNET PAYMENT is not income but is a credit into the Discover Card account. What Category do I need to select (or make) so it does not double my expenses in the P/L?
Thanks in advance,