Wave Connect Upload Invoice Not Accepting Different Invoice Numbers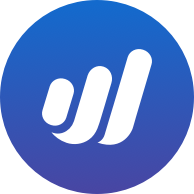 scottyhuff
Member
Posts: 8
I've seen similar posts but not one that deals with this particular issue so I'm creating another discussion.
I've created a Google Sheets document (prepared by Wave Connect automatically) with 40 invoices (1 per row) that I'm trying to upload. When Wave Connect runs it's Validate procedure, it returns a message saying,
"WARNING: The following field(s) have inconsistent data on different lines: Invoice Number, Invoice Date, Due Date. The first value in each field will be used."
But they are SUPPOSED to have different data on different lines. I decided to continue anyway and what happened was it combined all 40 records into 1 invoice! It turns out the issue was the invoice number. It wanted all records to have the same invoice number. I even tried different formats for my invoice number but it didn't seem to matter.
I thought the point of this was to be able to upload multiple invoices in bulk? What am I doing wrong?