Help: New Wave customer with LLC denied from accepting payments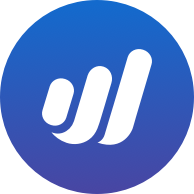 bfmjohn
Member
Posts: 1
I have owned an LLC for 5 years and have used several payment processors over this time without any issue. Last week, we decided to start using Wave, so we migrated all our accounts and data over and connected our bank accounts and credit cards.
The only problem so far is that we were asked to provide more documentation before being allowed to accept payments. We sent in the LLC registration from the Secretary of State along with copies of other applicable paperwork and information. Despite all of this, we were denied from accepting payments through Wave without any explanation of why. We are a small web development agency with only a small handful of clients in the US. We have never had a chargeback in our 5 years of business.
We sent an email pleading our case, offering to provide whatever documentation necessary to prove we are a legitimate, "low risk" business, and we haven't even received a response.
Is there anything we can do? Is there any recourse we can take or anyone we can get in touch with? We are all setup and ready to move forward using Wave, but the whole point was to accept payments from our clients using the Wave platform. We can provide whatever documentation needed.
Thank you.