Payroll Contractor Fees Clarification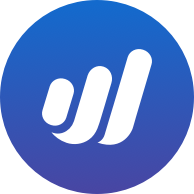 redtopper
Member
Posts: 15
I use Wave accounting and plan to switch to Wave Payroll from Intuit.
I pay contractors quarterly. Your pricing says, "$6 per independent contractor paid". Is that per month? For example, if I pay 4 contractors in January, the extra fee would be $24. In February and March, I don't pay any contractors, do I now pay $0 in extra fees for that month, EVEN if I plan to pay those contractors in April?
Do I have to do anything to off-board contractors for the months of February and March?
Three of my contractors I pay with director deposit, the fourth I pay with a paper check. Does Wave payroll have the ability to input date for paper checks so all year end 1099s are accurate.
If I start payroll in October, does the set-up process walk me through entering existing data from my current payroll provider so all year end data is accurate? Instinct says to wait until January 1.
Thank you.