Wave Invoice Pay API - Integrate Wave to CRM Platform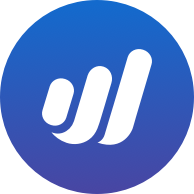 AllWeb1
Member
Posts: 1
Hi,
I'm exploring the possibility of having an app built to integrate
Wave(Contacts, Invoices, Products, Services) with a CRM platform. I was looking through the Wave-API docs trying to find either an API-Call so that I can post a payment for a Wave-Invoice but from within the CRM platform Invoice(Sync'd to Wave) or a direct Wave Invoice payment URL that I can add to the Invoice within the CRM platform for Invoices? Or, do I have to somehow authorize through your payment gateway? I can't find that either.
Note: I did see an Invoice URL (PDF | HTML) in the API. If all else is not available, can I use this URL(Wave Invoice) as a link to PAY within the CRM platform invoice?
I was hoping just to incorporate the payment URL within the Invoice in the CRM.
Can someone point me in the right direction and explain how this can be accomplished or even better, provide a link to the appropriate API docs?
This is somewhat urgent.
Thank you.