How to record building purchase?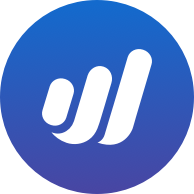 HeatherB
Member
Posts: 6
Hi, I purchased a building in 2020 to start a little business. The purchase price was $45,000. I borrowed $36,000 from a bank and paid the balance (down payment) with my personal equity.
I worked with a Wave coach and he entered the following journal entry to record the purchase:
1) $45,000 debit to an asset account (Property, Plant & Equipment)
2) $36,000 credit to a liability account for the money i borrowed from the bank
3) $9,000 credit to an equity account for the cash i put as down payment
Now in reality, I paid:
4) $500 earnest money to the seller before closing
5) $9,941.70 at the time of closing (includes $8,500 for down payment + closing costs)
6) $247.70 towards the first month's mortgage payment
7) $35,990.84 to close out this loan the next month
For a total of $46,680.24.
Since i paid $35,990.84 out of my business account that is connected to Wave (my husband pumped $40k into it before that) that shows up as a separate withdrawal transaction. But the other payments (4 thru 6) were paid out of my husband's personal account and there are no entries for them on my book.
How should i capture the actual payments so my books are accurate and i can take advantage for taxes?
Thank you in advance!
~ Heather
Tagged: