The new and improved Transactions page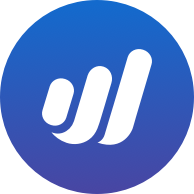 JCowan
Member, Administrator, Moderator
Posts: 5
admin
Hi Wavers!
We're very excited to announce the official release of the new and improved Transactions page. We've leveraged your feedback to develop a new version of the page which makes it faster and easier than ever to manage your bookkeeping in Wave.
For existing beta customers, the new page will become permanent on Monday, March 22nd, and will be released to all other Wave customers on Tuesday, March 30th.
If you've been following the Accounting Release Updates thread here in the community, you may have seen that a limited version of the new Transactions page has been available to beta customers for some time now. As we've developed the new page to include all of the functionality of the original, we've continued to leverage your input to optimize the experience (many thanks to all of our beta customers!).
The new Transactions page now matches the functionality of the original page, with the addition of some exciting new features and designs to optimize your bookkeeping experience. The biggest updates that come with this new experience are the release of improved inline editing and fully responsive designs. What does this mean for you?
Inline editing
With full inline editing, it's now easier to bookkeep and edit your transactions on the Transactions page. Rather than clicking on a transaction to open up the details and modify things like description, date, or account, you can now click directly on any of these fields to edit them inline (pro tip: click the "tab" key to swiftly tab your way through the fields!).
Responsive designs
With responsive designs, the page is optimized for you to manage your transactions on your desktop, mobile or tablet device. It's now easier than ever to stay on top of your books while you're on the go!
Other improvements
Apart from the new features listed above, the functionality of the page overall remains the same, but with improved designs for accessibility and ease of use. We've listed some of the highlights below, and you can also refer to our Help Centre for additional info on the updates, and how to navigate the new experience.
Login to Wave and head to the Transactions page to see the new look and feel for:
Transaction details & notes
Split categorization
Reviewing transactions
Filters
Bulk edits
Journal transactions
Thanks again for your valuable feedback, and many thanks to the great input provided by our customers in the beta period! We invite you to continue sharing your thoughts with us here so we can help build better tools for you. Happy bookkeeping!