Collecting money from my customers on behalf of my sellers (Agent Model)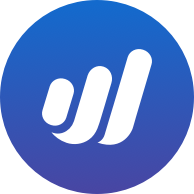 Dgm
Member
Posts: 1
Hi,
We are acting as a payment collection agent and get the suppliers sell to the customers.
So,
there is a manufacturer, final payer and my company as an agent.
how we do,
Let's say my customer orders some goods through my service. The total amount to be paid is $1000. The actual invoice created by the manufacturer to the final payer. I collect the money on behalf of my manufacturer and earn $300 as commission, remit $700 to the manufacturer, and I create a receipt for all transactions.
What we do currently in Wave,
we add a transaction to accounting manually to the business checking account. we split the transaction into 2 categories. The vendor portion goes to accounts payable, our commission goes to our service income account. To pay my vendor, I create manual transaction again from the checking account as a withdrawal with the category of accounts payable. I would have created a bill and made a withdraw but Waveapp doesn't give a "accounts payable" category as a category while creating a bill even though I can see all other liability accounts as an option interestingly. So, all my transactions go manually, and I cannot utilize Waveapp payments to get paid etc. Also, I create a receipt that confirms I got paid for the full amount from the customer, but not through wave again. There is no receipt in the collection.
_Normally, what I would prefer, (and the question if at least similar to this possible at wave?)
_
I would prefer to send a payment request to the final payer (the customer) regarding the purchase (maybe somehow proforma invoice) and collect the money through Waveapp payment. I am an agent business so I should be able to arrange the transaction as "accounts payable" category or splitting whatsoever instead of being pushed to choose an income account. then it wouldn't show up in my revenue. because it is not. Then, I could create an invoice to the manufacturer to deduct my commission before remitting the balance.
I am searching on the community but what I see is wave does not fit commission-based businesses. I'd like to hear any recommendations at this point.
_**Would you have any suggestions on how I can use the wave app including collecting payment in this scenario? **_
thank you,
doga
Tagged: