Best Of
I've tried on 2 different devices on my home network that the menu refuses to load. It just shows the grey placeholder. On one of my other devices the menu shows perfect, also on my home network.
I've tried clearing my cookies and site data. I've also looked at the developer options and I keep getting a 403 forbidden error on a resource. In console I'm also getting Failed to load resource errors on breadcrumbs.js. Has anyone encountered this before, and how can I fix it?
Edit: so it turns out the public IP my ISP had for me was flagged for spam and that caused some of the wave resources to return with 403-forbidden.
Wave invoicing has been fantastic for us. One thing that would be very helpful would be a place to record some notes. There are three of us that use the system and though we try to tell each other what we have done it would be nice to record the information along with the invoice so it is there, just in case. Thank you!
I had been experiencing problems with the old banking integration system with Santander bank in late 2018. I just got the notice that my account has been updated and that I needed to reconnect my Santander bank account. Upon trying to do so, though, it looks like only PERSONAL Santander accounts are supported. Business banking requires a different login with an Organization ID, User ID, and Password. The new system does not offer the ability to enter this information - instead only asking for a username and password for a personal account. The old system offered business banking as a distinct choice among Santander options, but the new system does not appear to have the option for business banking.
Will this be fixed? It has been a royal pain to manually input transactions and if this is not going to be fixed I will have no choice but to find a better service.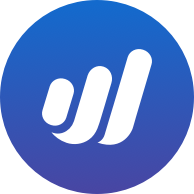 ErikB