Best Of
I wondered if you could help me find a way to mark invoices as paid without there being an actual income written on the account? The nature of our business means that we invoice our tutors for a commission for their private tuition work. These same tutors also get paid for other assignments direct through us.
We tend to then deduct the payment due from them to us, from the payments that we owe them. I still invoice them for their records but I could do with working out a way to mark them as paid. I hope the above makes sense! Thanks in advance
Hi. I can't seem to find my journal entries. I tried the search and filter options. But can't find any of my journal entries.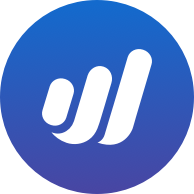 Kaewen
Hi.
Most of my products are purchased and then sold on to customers and are in Wave with a single product code. Is there a way I can have a different Cost price to Selling price on the same Item? When I use the Products/Services menu under Purchases or Sales it always gives me the same price but obviously I do not sell at my cost price.
Thank you in advance :-)